Genero36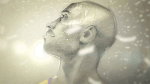 Joined: 24 Apr 2005
Posts: 11188

Back to top
Posted: 12/03/19 11:16 am

::: Shelley Morrison (October 26, 1936 – December 1, 2019)
Reply

---




Quote:
Shelley Morrison, whose 64-year acting career included playing the memorable maid Rosario on the NBC series "Will & Grace" from 1999 to 2006, died on Sunday in Los Angeles. She was 83.

Her husband, Walter Dominguez, said the cause was heart failure.

"Shelley's greatest pride as an actress was in playing the indomitable Rosario in a comedy series that furthered the cause of social equity and fairness for L.G.B.T.Q. people," Mr. Dominguez said in a statement. "She also took pride in portraying a strong, loving yet feisty Latina character."

He added, "She believed that the best way to change hearts and minds was through comedy."

The daughter of Spanish immigrants, Ms. Morrison was born n the Bronx on Oct. 26, 1936. A street sign carries her name at 159th Street and Grand Concourse Boulevard as part of the Bronx Walk of Fame. She was raised in the Bronx but later moved to Los Angeles, where she attended Los Angeles City College and began her stage career, becoming one of the city's first female stage producers.



https://www.nytimes.com/2019/12/02/arts/television/shelley-morrison-dead.html

<embed><iframe width="651" height="488" src="https://www.youtube.com/embed/8quXr14T70Q" frameborder="0" allow="accelerometer; autoplay; encrypted-media; gyroscope; picture-in-picture" allowfullscreen></iframe></embed>

https://www.youtube.com/watch?v=8quXr14T70Q




_________________
I'm all for the separation of church and hate.