pilight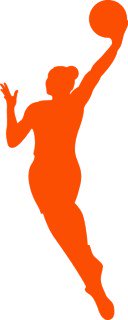 Joined: 23 Sep 2004
Posts: 59303
Location: Where the action is
Back to top
Posted: 05/09/19 10:19 pm

::: First as comedy, then as tragedy
Reply

---

From 2015

https://www.theonion.com/guantanamo-bay-begins-construction-on-senior-care-wing-1819578153



Quote:
Guantanamo Bay Begins Construction On Senior Care Wing

...

officials at the Guantanamo Bay detention camp announced Wednesday that they had broken ground on a new geriatric care wing. "Our senior care center will be located immediately adjacent to Camp Delta and will contain all of the essentials our detainee population will need in the years ahead, including easy-access ramps from the confinement block to the exercise yard as well as wall-mounted grab bars and no-slip mats in the shower area," said Brigadier General Marion Garcia, who added that the facility's 116 beds and each of its various enhanced interrogation rooms would be located on the ground floor so that inmates will not have to go up or down any stairs when moving about



From 2019

https://www.nytimes.com/2019/04/27/us/politics/guantanamo-bay-aging-terrorism-suspects-medical-care.html



Quote:
Guantánamo Bay as Nursing Home: Military Envisions Hospice Care as Terrorism Suspects Age

...

The prison is envisioning communal nursing home-style and hospice care confinement of detainees. Already, military commanders say, the detainees now suffer typical middle-age conditions: high blood pressure and cholesterol, joint pain, diabetes and, lately, sleep apnea.