Genero36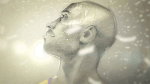 Joined: 24 Apr 2005
Posts: 11188

Back to top
Posted: 05/29/19 1:13 pm

::: Carmine Caridi (January 23, 1934 – May 29, 2019)
Reply

---




Quote:
Actor Carmine Caridi, who appeared in two Godfather films and was kicked out of the Academy of Motion Picture Arts and Sciences for sharing screeners, has died. He was 85.

Caridi died Tuesday at Cedars-Sinai Medical Center in Los Angeles, his rep, Tim Jordan of Jordan Lee Talent, told The Hollywood Reporter. Actor-director Chazz Palminteri told TMZ that Caridi died of complications suffered from a recent fall.





Quote:
Caridi said he received screeners and made VCR copies for others. "I sent [them] to people, besides my brother and sister, who couldn't afford them," he said. "I made a lot of people happy."

Early in 2004, "a guy from the Academy called and says, 'Carmine, did somebody steal your screeners? Because they found them on the internet.' "

On Feb. 3, 2004 — years before Harvey Weinstein and Roman Polanski would be banished — the Academy's board of governors voted unanimously to expel Caridi. "They wrote me a letter: 'You're finished,' " he recalled, adding, "I was on television [news] 12 days in a row." He was the first person ever expelled.



https://www.msn.com/en-us/movies/news/carmine-caridi-godfather-actor-who-was-kicked-out-of-the-academy-dies-at-85/ar-AAC5WHR?li=BBnbfcL&ocid=mailsignout




_________________
I'm all for the separation of church and hate.