adamj95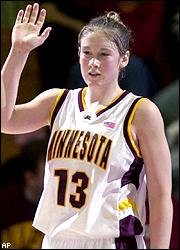 Joined: 09 May 2014
Posts: 612

Back to top
Posted: 03/23/17 12:09 pm

::: Lindsay Whalen WNBA Cards
Reply

---

I am in the hunt for Lindsay Whalen WNBA cards for ever year she's been in the league. I currently have 2004 and am about to buy 2005-2008. I am missing quite a few recent years although I do have the 2016 card. I have checked on ebay but the years I am looking for aren't on there. Is there anywhere else I can look or does anyone here have them and would be willing to sell them?