Genero36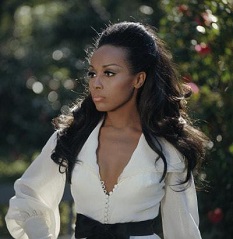 Joined: 24 Apr 2005
Posts: 10006

Back to top
Posted: 01/30/19 4:36 pm

::: Louisa Moritz (September 25, 1946 – January 30, 2019)
Reply

---





Quote:
One of the first seven women to come forward and accuse Bill Cosby of rape, actress, television personality and producer Louisa Moritz has died of natural causes in Los Angeles. She was 72.

Moritz was born Louisa Castro in 1946 in Havana, Cuba. After moving to America in the 1950s, she saw the St. Moritz hotel in New York City and changed her name to Louisa Moritz. From there, she began her acting career with commercials in the 1960s, going on to star in over 100 commercials on television.

Her film debut came in 1970 with lead role of Carmela in "The Man from O.R.G.Y." Though she is perhaps best known for her role as Rose the hooker in the Oscar-winning "One Flew Over the Cuckoo's Nest," other memorable roles include starring alongside Sylvester Stallone as Myra in "Death Race 2000," Flora in "Sickpack Annie" and Officer Gloria Whitey in Cheech & Chong's "Up in Smoke." She also appeared on several television shows including "Happy Days" and "M*A*S*H."



https://variety.com/2019/film/news/louisa-moritz-dead-dies-cosby-accuser-1203123845/




_________________
I'm all for the separation of church and hate.