vanyogan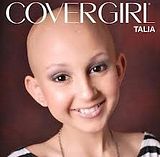 Joined: 09 Aug 2005
Posts: 9673

Back to top
Posted: 05/11/10 9:03 pm

::: Lpga Fire Sale: Bell Micro
Reply

---

If I lived within 500 - 700 miles of this tournament I would be there. The crowds are good but not great. The course is beautiful, and the best players in the world are there. I went there in 2002, followed Se Ri Pak on a Friday, this was back when it was TOC, limited field, top 30 players basically. Pak was paired with Webbie. And this was when Webbie was in the dumpster. I figured out her problem just watching. Boy she made drunken sailors linguistically angelic.

Anyway this was my approximate cost.

Ticket 10.00
Couple beers 8.00 max
Drive through Che' Mac's 5.00
23.00 total

Kids 17 years old or younger in free with an adult.

This is beyond a doubt the most watchable golf I have ever seen as spectator, and I've seen at least 20 pro events, mainly the men.

The year I went, the ropes were atop the severely mounded greens, so you were up close, you could read the putts. The greens are mostly triple tier, with the gals hitting short irons into small targets. And they can knock the flag down.

With the economy the way it is, you may not see this again. So if you live anywhere near this event, take your kid, take somebody and go watch these girls play.

Tickets are still 10 bucks, kids in free. Mobile, AL is a cheap place to stay as well, and I'm sure they have some good restaurants there on Mobile Bay.

Vann
shadowboxer



Joined: 18 Jul 2008
Posts: 2112

Back to top
Posted: 05/12/10 1:24 am

:::
Reply

---

Hope to see you at the J.Farr this year, also. We still pull out all the stops. Added the NCAA Golf Championship last year, too. Hope our weather cooperates like your event is apparently enjoying!

Even in this economy, NWOH loves the LPGA event. Don't think they will have an official meeting at Mancy's this year. It will not be the last Farr LPGA outing, if local sponsorship has anything to do with it.

FYI; Seems we have acquired a NCAA CrossCounty Championship, as well. Was just a sprinter myself, but will turn out for this event, as well. New track/bleacher/media addition, but not sure how much that figured into this equation.