vanyogan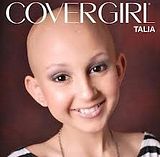 Joined: 09 Aug 2005
Posts: 9673

Back to top
Posted: 02/25/10 12:28 pm

::: LPGA: Singapore (**spoiler**)
Reply

---

The homers are back after rd 1. Kerr, Stanford, K-mac, Inkster as well as the usual suspects, Ochoa, Myazato, Song Hee Kim, Inky, Pettersen.

Taped coverage at 12:30 Eastern
vanyogan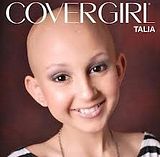 Joined: 09 Aug 2005
Posts: 9673

Back to top
Posted: 03/01/10 5:01 pm

:::
Reply

---

Quote:
An aye for Ai
The company she's keeping, frankly, is amazing. When she won in Singapore on Sunday, emerging Japanese star

Ai Miyazato became the fifth player ever to win the first two LPGA tournaments to open a season, joining Marilynn Smith, Mickey Wright, Louise Suggs and Babe Zaharias -- all Hall of Famers.

It hadn't been done in 44 years, and we all know that the depth of the tour has never been better. A week earlier, Miyazato fired the lowest closing round by a winner in four years with a 63. It's stunning that she didn't win in her first 3½ years on the U.S. tour after blazing through Q-school in late 2005 to win by 12 strokes.

A mere 5-feet-1

or not, she'll be bigger than Ryo Ishikawa if she keeps this up.

http://www.cbssports.com/golf/story/12994351/up-down-full-ahead-for-ai-but-rickie-backs-off



I overstepped earlier when I said Ai Chan can't hit it out of her own shadow, at about 254 yds. avg., she is in the top 60 distance wise.

But still, it's nice to see that a player who doesn't over power a golf course can out class the field with mere overwhelming skill... That is what the LPGA is about IMO, and why middle aged amateur golfers should look to the LPGA, not the PGA, for example...