vanyogan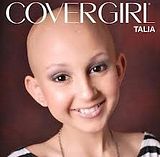 Joined: 09 Aug 2005
Posts: 9673

Back to top
Posted: 02/22/10 10:19 am

::: LPGA 2010: Thailand in the books.
Reply

---

Ai Myazato edged Suzann Pedersen to win the first event by a shot. Myazato shot a near perfect 9 under 63 to catch Suzann who started the day with a 5 shot lead. Myazato is 5,2" (more like 5' IMO) and can't hit the ball outta her own shadow. She played the par fives 9 under, Tom Kite style. Hits her wedges where she aims them and makes putts.

Overall, it looks like the folks who finished the year strong, started strong. the homers apparently took the winter break off. The Asian swing to start the year is limited field events, so no rookies in these.


Things looked pretty bleak when the 2010 schedule was announced. So much so I pretty much ignored it entirely. Since then.

Four events have been finalized or added totaling 27. About the same as last year. Because of timing after the carnage of commissioner gate, the tout is very much back loaded. That's the good and bad of it.

The great news is the Asian events are now being televised on GC. This came as such a shock I missed most of it because I just assumed they were not televised, as usual.

The next great news is it appears that GC will cover these with their men's international crews (perspective and style) for the most part. A refreshing shift to women's GOLF coverage as opposed to homerism and pathetic attempts to genderize women's golf.

Golf is golf. Men spin the ball more than the women, mainly due to hand and arrn strength, and club head speed, mainly height. Men tend to be better around the greens, which I attribute to the fact that as juniors, they mature to course length much later than women. So their short games mature much earlier than most of the women.