vanyogan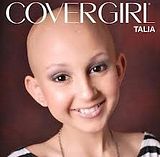 Joined: 09 Aug 2005
Posts: 9673

Back to top
Posted: 07/20/10 4:05 pm

::: Winning golfer makes good on her promise
Reply

---



Very impressive for a 20 year old to give away a third of her first pro paycheck. Very impressive...
vanyogan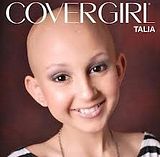 Joined: 09 Aug 2005
Posts: 9673

Back to top
Posted: 07/22/10 11:03 am

:::
Reply

---

Wow, I got off by myself and started thinking. And this story sorta got me to thinking about the whole Korean/Asian invasion. And oddly it was Se Ri Pak that brought me to my first LPGA event.

LPGA really is my favorite sport to watch in person, even though I have only seen a few events. In contrast I have seen at least 15 PGA events.

So, I checked up on Jennifer Song, and I knew who she was, she was the top amateur in the world until she turned pro. She was born in Ann Arbor, Michigan while her father was getting his doctorate at UM. But she has spent most of her life in Korea. So she is American, but grew up in Korea. In contrast, most of the LPGA Koreans have lived in the USA for at least five years, legally, many are 10 years plus.

So, the big dilemna, the drag on the LPGA, supposedly it is becoming an international tour. Americans are not winning.



This problem could be solved tomorrow folks. (Think Monica Seles or Martina)

So why do these Koreans not just become Americans?

There is more money in it for them as Koreans... In The WNBA, LJ makes the big money as a foreigner. There are many Korean golfers getting 7 figures in endorsement deals. Womens golf is arguably the biggest sport in Korea, and their stars are huge celebrities. Same for Miyazato in Japan.

So, maybe one reason that Koreans are dominating the LPGA is just simple economics. There is more money in it for them...