pilight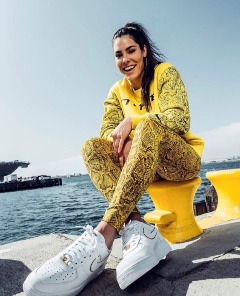 Joined: 23 Sep 2004
Posts: 64960
Location: Where the action is
Back to top
Posted: 06/22/22 10:28 pm

::: Inside the fuzzy math of Title IX compliance
Reply

---

https://www.yahoo.com/sports/counting-men-as-women-inside-the-fuzzy-math-of-title-ix-compliance-132707743.html



Quote:
Finally, when it was clear Title IX was going to have staying power, athletic administrators began considering new ways to satisfy the law while still protecting their chief revenue-producing sport. They needed a means of achieving proportionality without trimming their football rosters, slashing other men's sports or busting their budgets adding new women's teams.

They needed a single women's sport that could reasonably carry big numbers.

They found their answer in women's rowing.