Genero36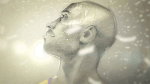 Joined: 24 Apr 2005
Posts: 10809

Back to top
Posted: 03/03/20 11:49 am

::: Barbara "Bobbie" Battista (7/23/1962 - 3/3/2020)
Reply

---





Quote:
Atlanta (CNN Business)Former CNN anchor Bobbie Battista has passed away at the age of 67, according to a family spokeswoman.

Battista passed away on Tuesday morning after a four year battle with cervical cancer, according to Wendy Guarisco, family spokeswoman.

"Bobbie was the consummate trooper in her struggle with cancer, she was courageous and fearless in her battle and thoughtful for all the others in her life even as she fought through the pain," Battista's husband John Brimelow said in a statement on Tuesday. "My dear partner of 25 years of marriage has cut her earthly bonds and is now in peace."





Quote:
In 2001, Battista recounted some of the difficult moments in history that she covered as an anchor in her 20 years at CNN.

"Whether the Challenger explosion, the assassination attack on Reagan, the Gulf War, certainly this terrorist attack. Those were memorable from the anchor desk," Battista said. "As far as TalkBack, we've had some serious shows, and some fun shows. If I had to pick, I'd say I liked Free for All Fridays the best."



https://www.cnn.com/2020/03/03/media/bobbie-battista-obituary/index.html




_________________
I'm all for the separation of church and hate.