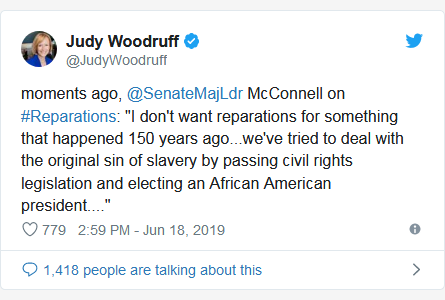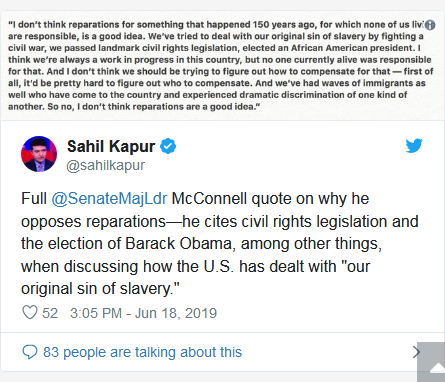 He's not even trying to hide his racism. Every person 35 & over born in the USA had a right to serve as President. Electing Obama wasn't a gift for black people. Civil rights legislation was the beginning step of a present wrong that was slowly and poorly implemented. It had nothing to do with compensating for work, land, and property that was stolen through the generations.

This turtle looking creature also failed to talk about how he made it his personal mission from the beginning of the 1st black president's inauguration to make his presidency a failure.




_________________
I'm all for the separation of church and hate.