Genero36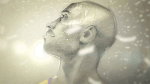 Joined: 24 Apr 2005
Posts: 11188

Back to top
Posted: 11/26/17 10:36 am

::: Stephen Howard Jones (October 17, 1942–November 25, 2017)
Reply

---




Quote:
PORTLAND, Ore. -- Steve "Snapper" Jones, the former ABA and NBA player who also had a long career in broadcasting, died Saturday after a lengthy illness. He was 75.

The Portland Trail Blazers said family members and friends confirmed that Jones died in Houston.

Jones was a three-time All-Star in eight ABA seasons, averaging 16.0 points in 640 regular-season games for Oakland, New Orleans, Memphis, Dallas, Carolina, Denver and St. Louis. He finished his career with Portland in 1975-76, averaging 6.5 points in 64 games in his lone NBA season.



http://www.espn.com/nba/story/_/id/21561579/steve-snapper-jones-former-aba-nba-player-dies-75




_________________
I'm all for the separation of church and hate.